SCKCC History
The building that is now the South Central Kentucky Cultural Center was originally constructed in 1928 and opened in 1929. It housed the Kentucky Pants Company whose parent company was the Washington Manufacturing Company. During WWII, the factory produced U.S. military uniforms. The 1929 facility served the Barren County community as a garment factory until 1987. In 1987 the factory closed, the result of garment production going abroad where cheaper labor was available.
The idea to create a place for people of the Barrens to collect, preserve, and share their cultural heritage began in the late 1970's with two local historians. Then in 1987 the dream was revived by a larger group of citizens interested in preserving local history and creating a genealogy library. This group of seventeen individuals established the Barren County Historical Foundation, Inc. The museum was located in multiple locations around the Square before circumstances allowed the purchase of the Kentucky Pants building and finances became available to renovate the old garment factory into a museum. Beula Nunn and Christeen Snavely were two pivotal individuals who brought the Cultural Center to life and celebrated the grand opening of the Cultural Center in September of 2001. From the late 1970's to the present day, the South Central Kentucky Cultural Center is indebted to a host of local citizens who began with a bold vision to collect, preserve, share, and house the history of this region, for the benefit of our community and visitors from Kentucky, the United States and even around the world.
This is the Kentucky Pants Company of the 1980's. It was renovated in the late 1990's to become home of the South Central Kentucky Cultural Center.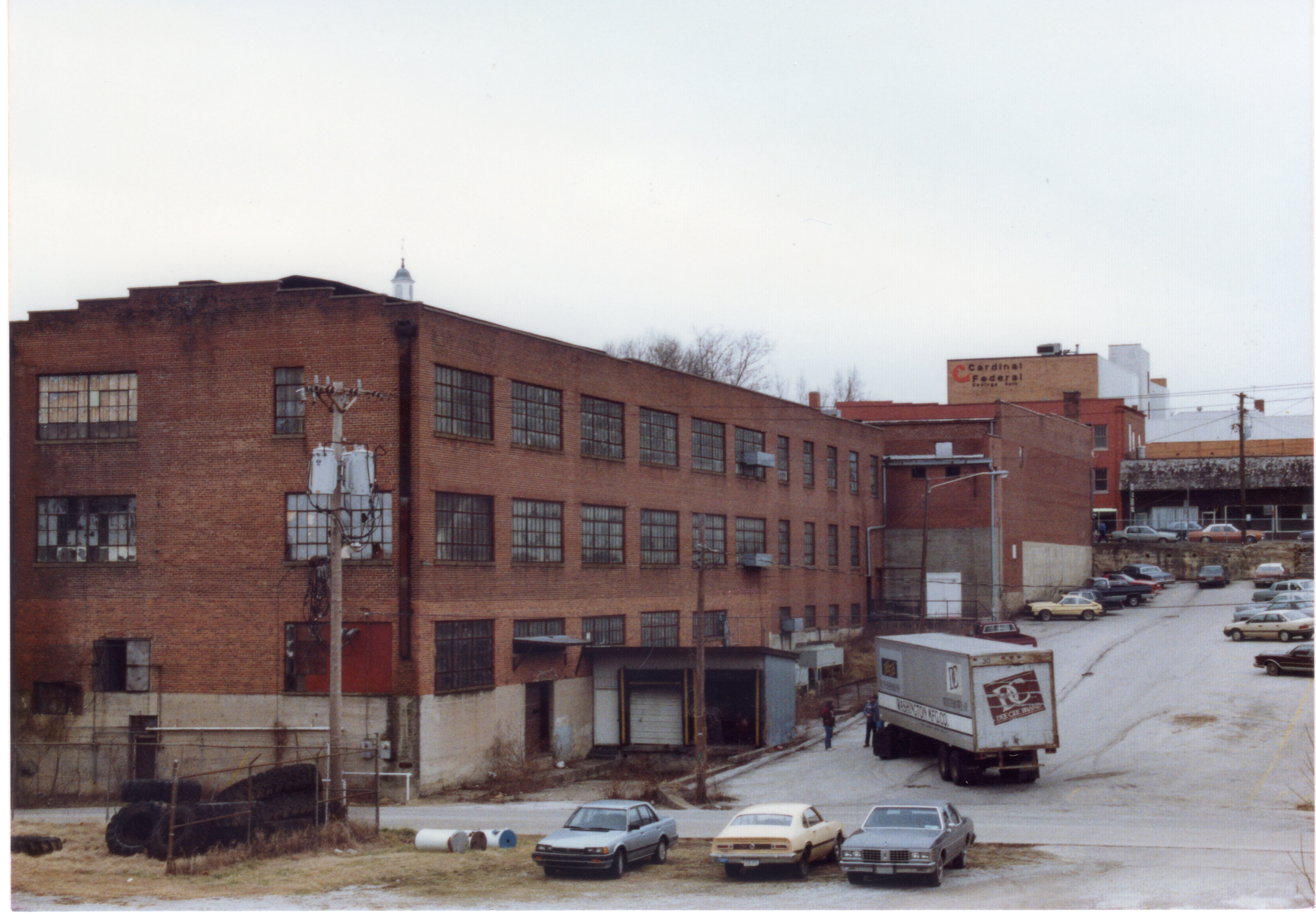 Address and Contact Info
Address:
200 West Water Street
Glasgow, KY
42141

Phone:
(270) 651-9792
Email:
sckculturalcenter@glasgow-ky.com
Come Visit, Explore & Discover South Central Kentucky History!
South Central Kentucky Cultural Center
Monday - Friday 9:00 AM to 4:00 PM
Saturday 9:00 AM to 2:00 PM